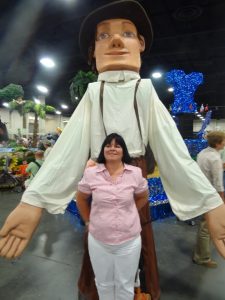 Well this month is a good one for doing something Pioneery. Here we are at the Pioneer Day floats last year. I'm hangin' out by this giant pioneer. Have you ever dressed up as a pioneer for Pioneer Day Singing Time in July? You have a few weeks to do some pioneer fun. Wear a bonnet at least.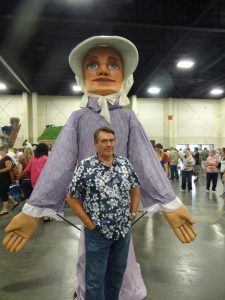 And here's the hubs tolerating a picture with a giant pioneer gal! Doesn't he look like he's having too much fun? haha. It is fun to dress up for Pioneer Day Singing Time. That's a great idea people!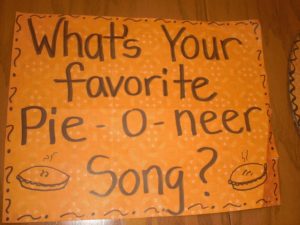 Pioneer Day Singing Time
One of my favorite things I've ever done for Pioneer Day singing is making a giant PIE with cut out PIE SECTIONS with song titles hidden underneath.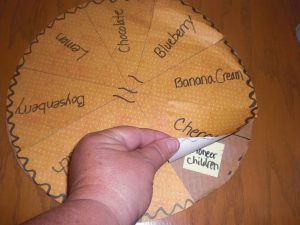 Pioneer Day Singing Time
The kids loved coming up and picking a favorite flavor of pie (the top view of the pie sections had pie types written like cherry, chocolate etc.) and underneath I had written the songs we needed to go over.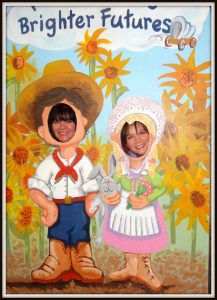 Here I am with my cute daughter in law making fools of ourselves for Pioneer Day. lol I'd start planning now for wearing some pioneer duds one of these upcoming Sundays during singing time. The kids will love it!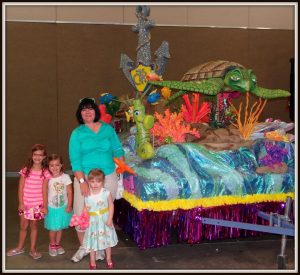 I loved it when we took all the grankids to the Pioneer Day Parade floats a few years back. Here we all are posing. We all went to look at the parade floats…..grandkids and all. It was really fun.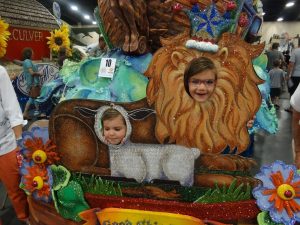 For Pioneer Day They got their faces painted (and photographed a ton) and got some cotton candy too.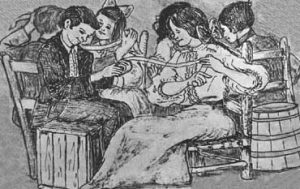 You couldn't make cotton candy in primary but you could pull taffy! That would be a really fun activity if your sharing time peeps need some ideas! HERE is a recipe and how it is done. Or HERE is one using Kool-aid. It sounds yummy. And you could do a Taffy Walk instead of a Cake Walk and stop and call out a number and then whomever is on that number wins a piece of taffy and you sing that song number! Genius, I know!!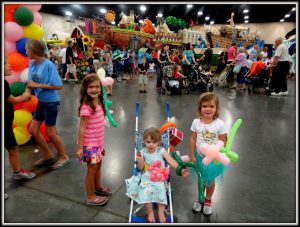 AND a clown made them some some balloon animals at the Pioneer Day floats. What more could you ask for at age 4 to 6? hmmm?
You could also do a Pioneer "CAKE WALK" and pass out cupcakes or Rice Crispie Treats or Brownies to the winning numbers. Check out this printable and how to do it on one of my old blog posts HERE. Who doesn't love winning a little cupcake in primary? Everybody loves cupcakes! Or rice crispie treats! I made these today and they were easy and colorful.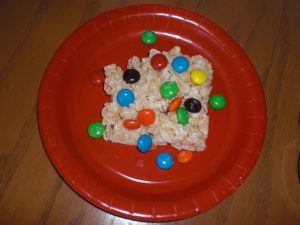 Pioneer Cakewalk Crispie Treats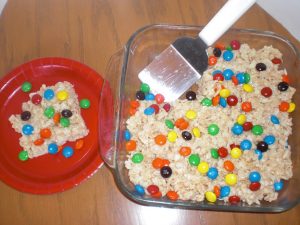 Rice Crispie M and M Treats are so colorful and fun.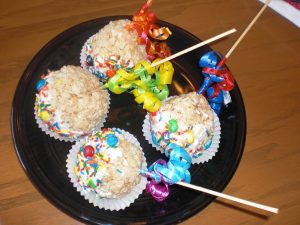 These Rice Crispie Pops are a bit more time consuming but they are sure cute and colorful. And you could call them PIONEER POPS! (Or just be lazy and buy some suckers and do the same). But then you'd have to call it a Pop Walk instead of a Cake Walk. 😀
HERE is a cute customizable primary singing time "fill in the blanks sheet" from Bridgette Patteron. It will help you stay organized on Sunday giving out your Singing Time program and give a copy to the pianist and whomever is conducting primary!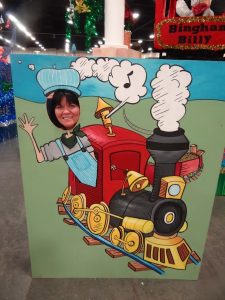 Well the fun never stops I can tell you. Unless you can drive a train. Here I am driving the train! You haven't lived till you've been a train engineer (or just pretended to be one). I love doing these photo face thingies. I know. I'm so lame. haha.
Check out this PIONEER CHILDREN SANG AS THEY WALKED FLIPCHART by Jolli Jenn. I used it to sing one of the songs. Happy Pioneer Day singing!

http://feeds.feedburner.com/PattiesPrimaryPlace