This February I found a cute bunch of clip art that you could use to make a fun Penguin Singing Time Game. It is from Teacher Pay Teacher.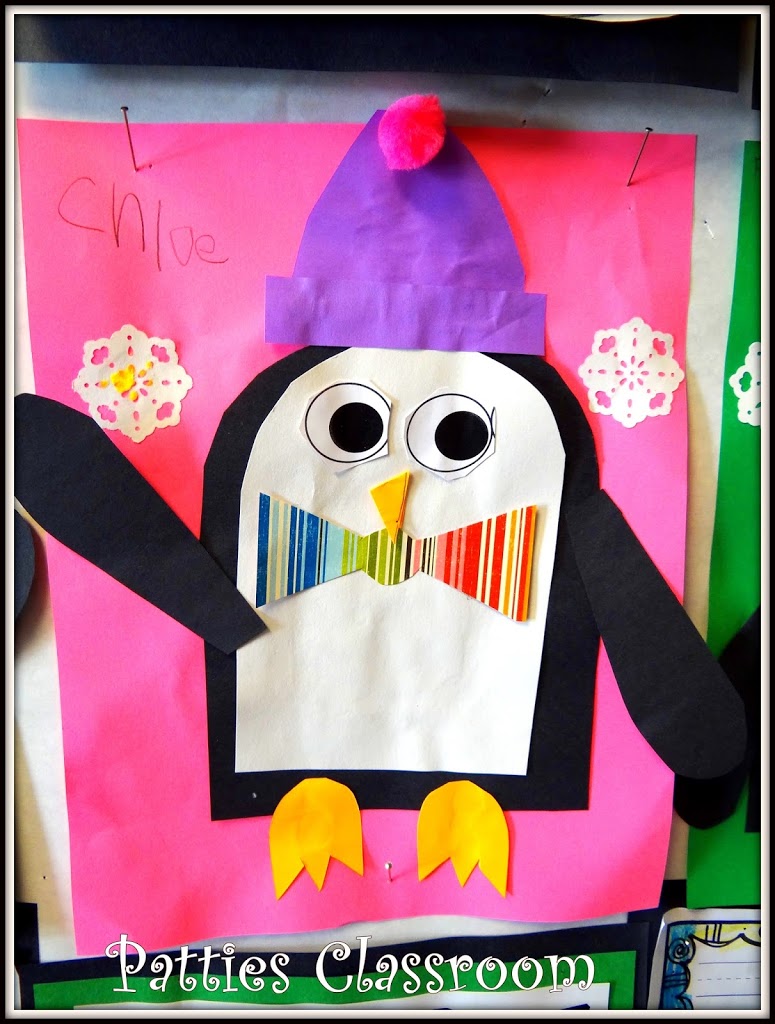 Some cute penguins we did in my classroom this week. Honk!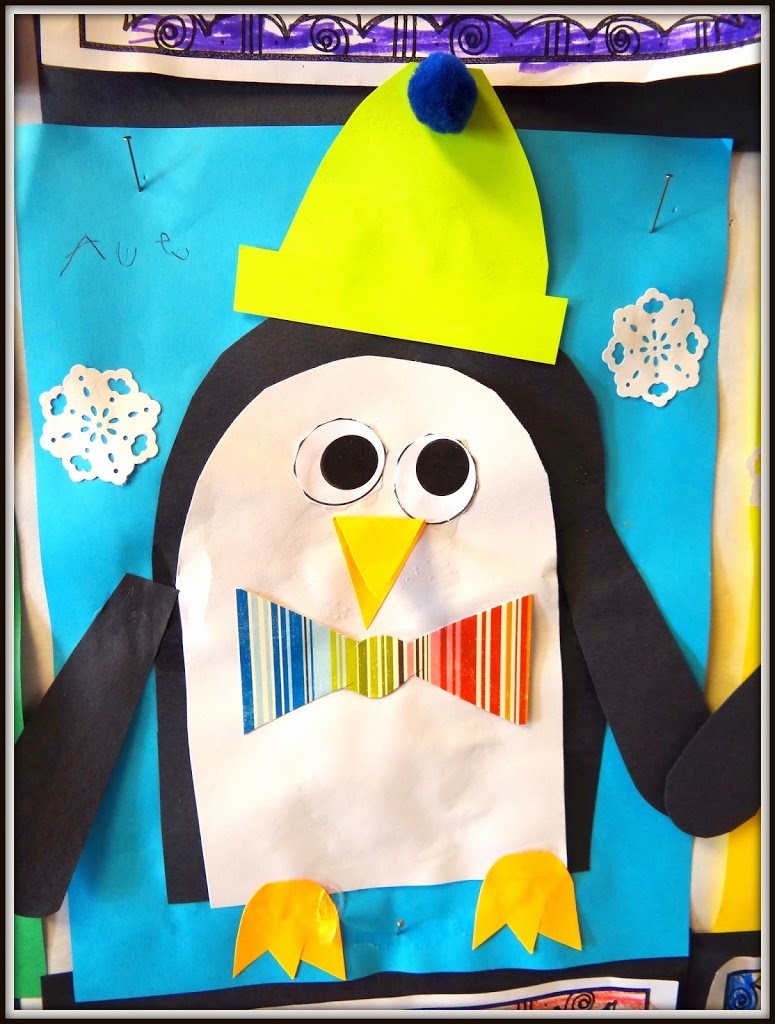 They turned out so cute too.
It is a cute Penguin match game. But you could just cut out and use the penguins that have the numbers on them. Then on the back have a song title on each penguin with a page number. The link for the Penguin Number matching is HERE at TPT. I would just print out the numbered penguins. They are super cute!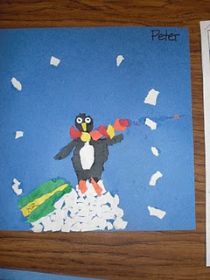 February Singing Time Penguin Fun. Penguin are always a cute activity. Especially this Penguin Tear Art we did last year. Don't you just love the snowboard? It says "Head" on the end. Somebody goes snowboarding in my class. lol.
The kids could take turns "waddling" around the room as a class. And you pick the funniest "waddler" to come up and pick a penguin. Then have them stand up and direct the singing using a big black sock on each arm "penguin wings". It would be funny to watch and the kids would enjoy it.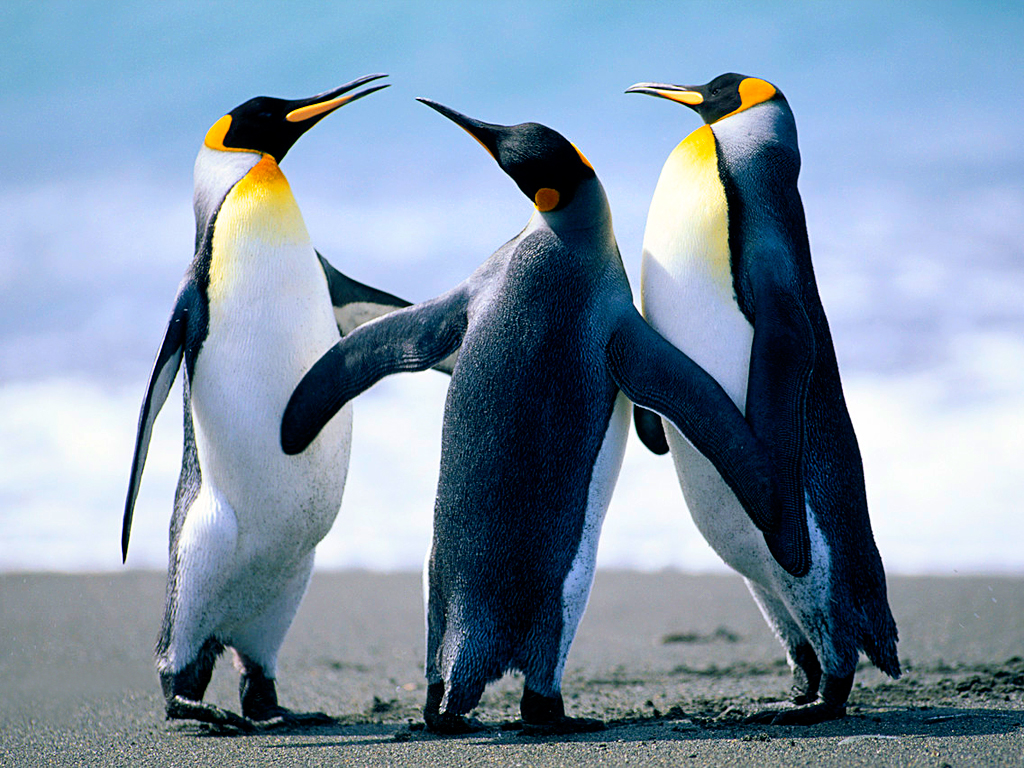 Penguin February Singing Time Fun. Use long men's socks on arms to have kids "direct" the singing with their "Penguin flippers". It will be fun for all.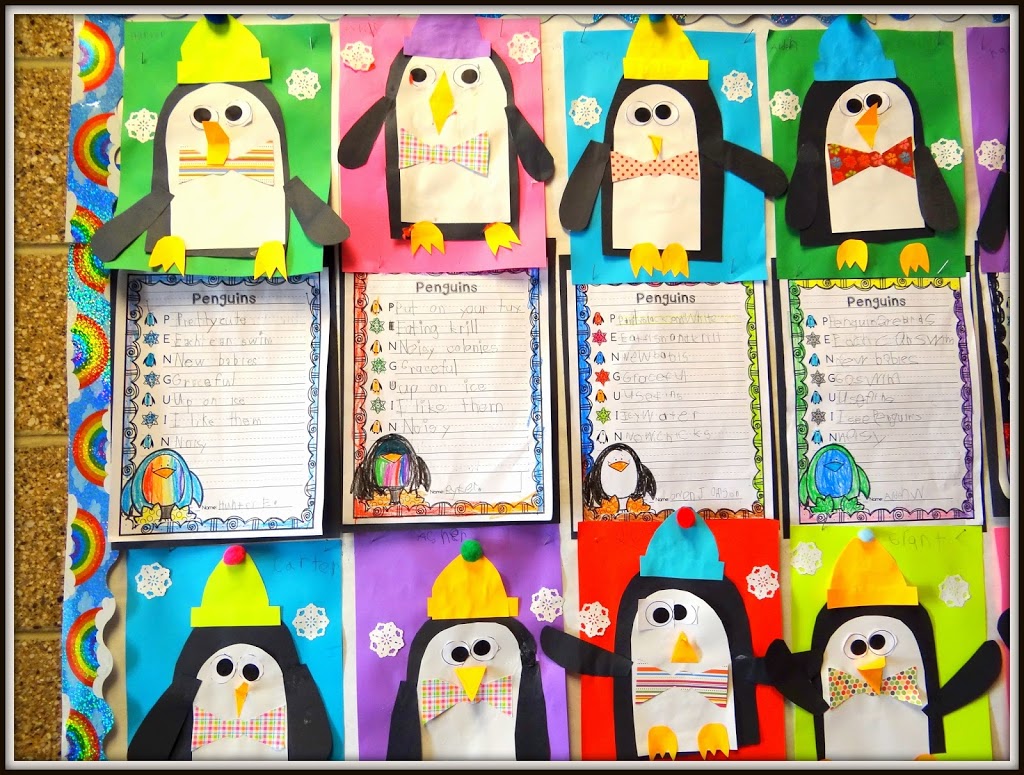 Have fun with the dark black daddy socks. Having kids direct with those on their arms makes it so fun for everybody!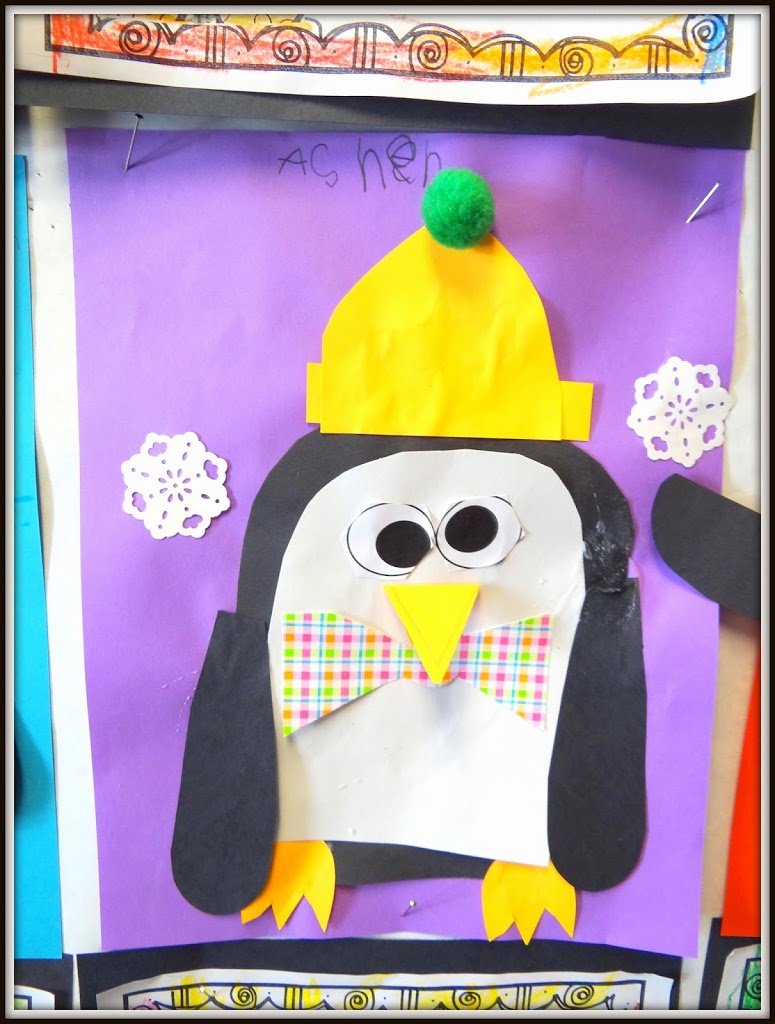 Have fun with Penguins this February. We've been having an early spring-like weather here in Utah. I hope all you that are getting pounded by snow can make it through! Yuk!
Then pick the next class and have them waddle around the room once and then back to their seats. Tell them if it gets too unruly you will skip their class and move to the next one. That way you can keep them sort of in line. It will be a little bit of chaos though, just be prepared for lots of laughs!

http://feeds.feedburner.com/PattiesPrimaryPlace