I have been a teacher for 22 years in 1st and 2nd grades and kindergarten. I always peruse the artsy blogs for cute art projects for young kids to make. I absolutely fell in LOVE with this one. It is coloring pages for a children's nativity! What a great fun thing to do one of the Sundays for Primary Sharing Time Christmas Nativities! The one I would print out for the kids is
HERE which is the K-5 Nativity Coloring Page on the bottom right of the website.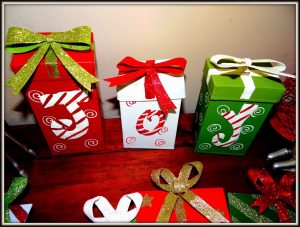 It would be sort of messy to do watercolors like I'm planning to do in my classroom. But you could get boxes of crayons and have kids color them on their chairs. Then tell them that when they get home they can cover a shoebox with brown paper and use it placed sideways so the opening is facing you and make the manger.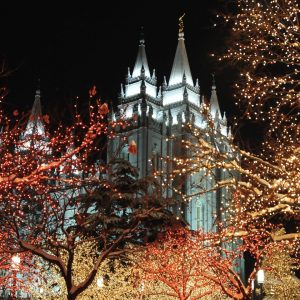 Then they could cut up newspapers or yellow paper for the hay on the bottom of the manger. Then tape on their individual little people for the Nativity set. They could glitter the star and some of the halos with parent's help. Then they could cut out the quotes on either of the downloadable "cards" and place that somewhere above the nativity set.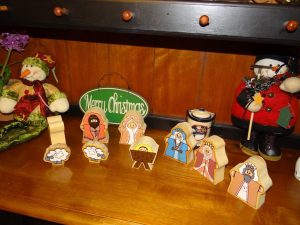 This is a wooden Nativity set I got years ago when my kids were little. I bought it from Deseret Book. It was a good one to keep on a low table for the kids to play with, without danger of breaking off the head of a shepherd, which happened to almost all of my other Nativity sets. I still have a headless poor shepherd.
Nativity Printables from www.biblestoryprintables.com has this individual characters in the Christmas story you could copy and pass out. Or just the "scene" which can be found at their website HERE. They have cards too, these could be made for parents for a gift too. They say "Happy Birthday Jesus" on them. Any of these would be such a darling project for sharing time maybe after reading the Christmas story from Luke.Thanks Bible Story Printables! What a nice gift. Thanks for sharing!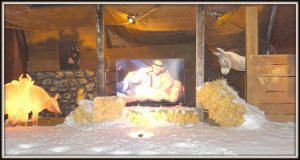 Lindon, Utah Stringtown USA train ride at Christmas time. It is another one of our family traditions.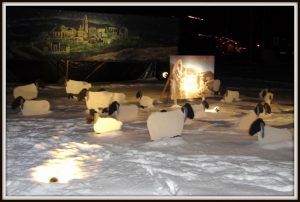 An outdoor Nativity scene in the snow in Lindon Utah. We take the little kiddie train every year in the Lindon Polar Express with the grandkids. It is a fun tradition if you live in the area. The website is HERE at Stringtown USA
These cards could be an activity to do with children on Christmas Eve or if you have a family gathering. Just use crayons or colored pencils and you have a time consuming activity for kids so that parents can sit and visit.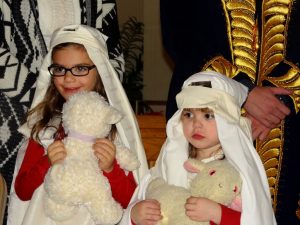 My two oldest granddaughters a few years ago playing shepherds in our family nativity.
I made up a downloadable Luke 2 readings and songs we do in our family for the Christmas Party. It is always a neat tradition. It is
HERE. Enjoy!

http://feeds.feedburner.com/PattiesPrimaryPlace